Enjoy breakfast and lunch at the Galloping Gourmet outdoor cafe, and signature cocktails and lite bites at the Black Prong Bar & Grill.
Our mission is to produce extremely high-quality food using the freshest and finest locally sourced ingredients the region has to offer. Our "Southern Fusion" offerings combine foods from our southern roots with global and international influences.
DINING
Explore the Goethe State Forest
Step into an authentic natural Florida landscape when you enter the Goethe State Forest. Made up of longleaf pine flatwoods and swamp basins, this 53,587-acre forest preserves the habitats of many rare wildlife species.
With three direct access points from the Black Prong property, our guests can enjoy picnicking, hiking, bicycling, fishing, wildlife viewing, and equestrian activities in the Goethe Forest.
The Goethe is open during daylight hours and provides hundreds of miles of roads and trails to explore.
Learn More
Grocery Shopping for your Stay
There are several grocery stores nearby where you can shop, or order delivery to Black Prong.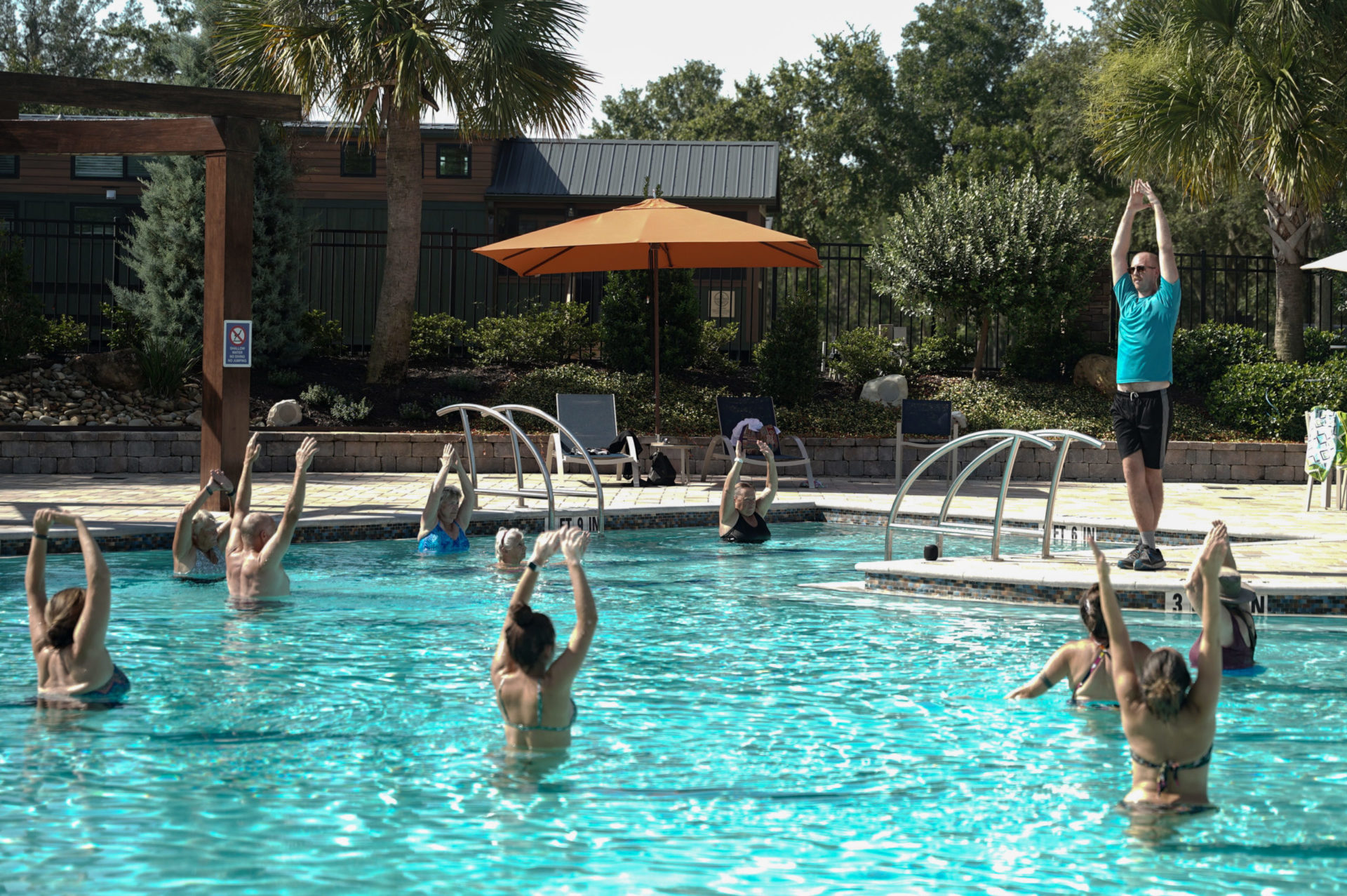 Enjoy the amenities of Black Prong without booking a stay! Community Passes are offered seasonally from May – October.
Whether you want some time to yourself or to bring the whole family, come enjoy our beach entrance pool, fitness center, and equestrian training facilities. Four-season pass levels allow access to our on-site amenities seven days a week. Single-day pool passes and equine passes can also be purchased during the same seasonal window. Aqua Yoga classes are held every Tuesday at 10 AM, and free ice cream is available to pass holders on Sundays through the summer.
Community Pass Program