Black Prong is an agritourism, hospitality, and event venue, perfect for a weekend getaway in nature, a tranquil environment to connect with friends and family, or a place for quality time with your four-legged friends.
Located in central Florida, Black Prong offers peaceful lodging and accommodations, elegant dining, special events, and a focused equine training environment.
Black Prong is a hidden gem nestled in the 53,000 acre Goethe State Forest with its hundreds of miles of trails that are ideal for horseback riding and cycling. Rustically appointed cottages, luxury tiny homes, and premium cobblestone RV pads make living onsite with your horse an all-inclusive experience. In addition to luxury accommodations and stabling, Black Prong also offers facility rentals for horse shows, corporate and private events, weddings, seminars, and canine competition as well as community passes for local residents.
Stay
Plan your stay! Explore our lodging, RV, and stabling options.
With nine rustic single-bedroom cottages, luxury tiny homes, airstream trailers, and full hook-up RV pads our guests can find a home away from home to match their unique style, whether you plan to stay for the season or just a weekend. For equestrians, there are several stabling options to bring along their equine companions, including stabling attached to all of our cottages so you can vacation right alongside your horse.
Plan Your Stay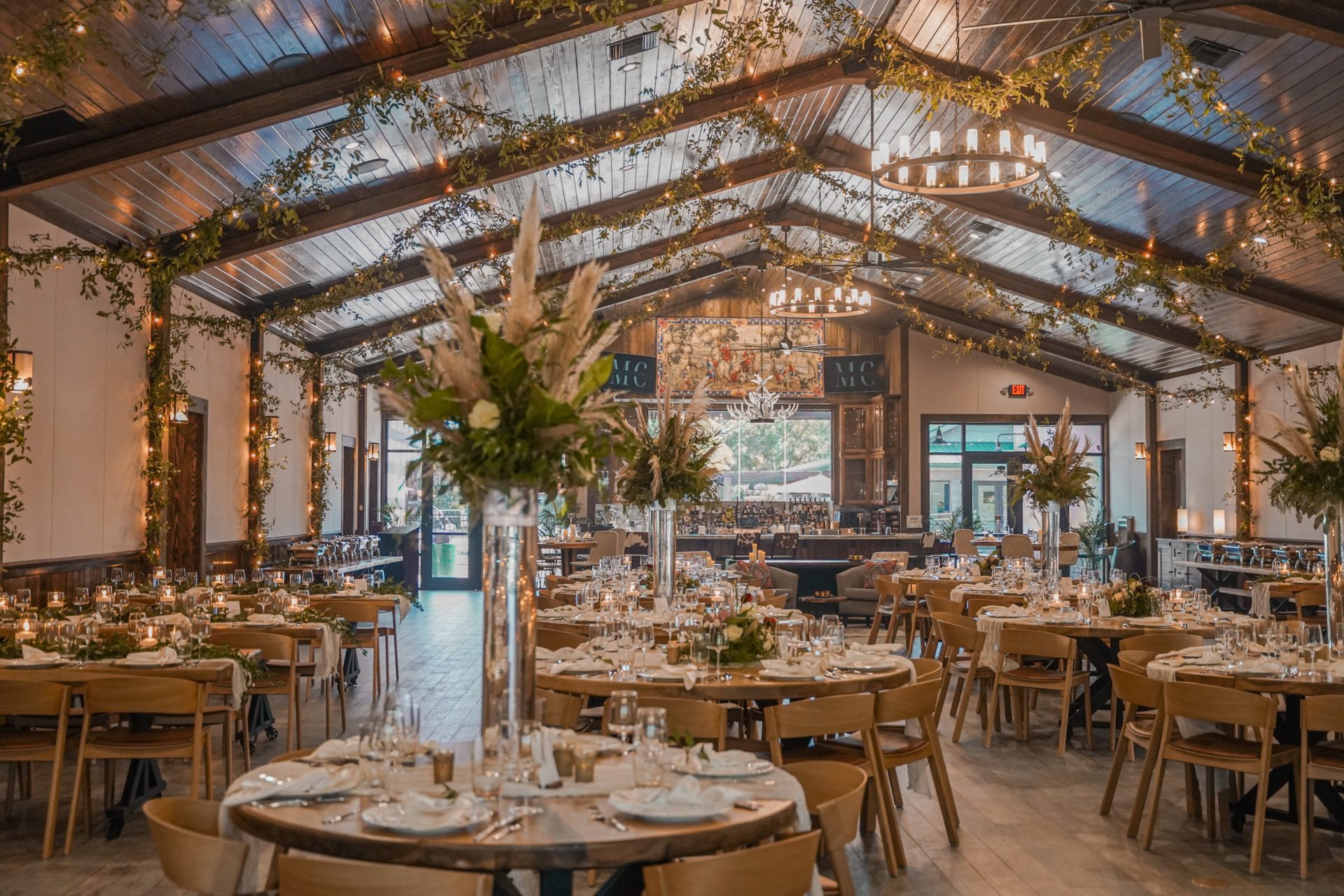 Celebrate
Host your special event in the bucolic setting of Black Prong!
Whether it's a private family reunion, wedding, bachelorette/bachelor party, or corporate retreat, Black Prong facilities offer the perfect setting and environment for hosting a successful event. All Black Prong facilities are designed to ensure your event is professionally executed with fully stocked amenities and immaculate grounds. Learn more about renting facilities at Black Prong for your next gathering.
Book Your Event
Explore
Discover the Goethe State Forest!
Explore the extensive Goethe trail system to experience an authentic natural Florida landscape. Made up of longleaf pine flatwoods and swamp basins, this 53,587-acre forest preserves the habitats of many rare wildlife species. Visitors can enjoy picnicking, hiking, bicycling, fishing, wildlife viewing, and equestrian activities. The Goethe surrounds Black Prong on three sides, offering guests direct access to the trails right from the property. Learn more about State Forest policies and trail maps.
Goethe State Forest
See what Black Prong Has to Offer
Black Prong provides a wide range of resident and event facilities centered among 90 acres of oak trees and pine stands. The Main Pavilion and adjacent areas includes a community space designed for event hosting, gatherings, and relaxing with a main hall, full commercially-sized catering kitchen, and covered porch. Adjacent to the pavilion is a fitness center, swimming pool, hot tub, and full bath amenities including showers, changing rooms, and bathrooms. In addition to these facilities, Black Prong offer an endless array of activities are available to onsite residents and future community pass holders with elite permanent stabling, climate controlled tack rooms, numerous turnout paddocks, turf and sand arenas, carriage marathon course, dog park, cycling center and hundreds of trail miles inside the Goethe State Forest which surrounds Black Prong. Learn more about the numerous indoor and outdoor facilities available at Black Prong as well as the projects currently in development.
Explore Black Prong
Black Prong is host to a variety of social events and equestrian competitions.